Mobile Marketing Roadmap Template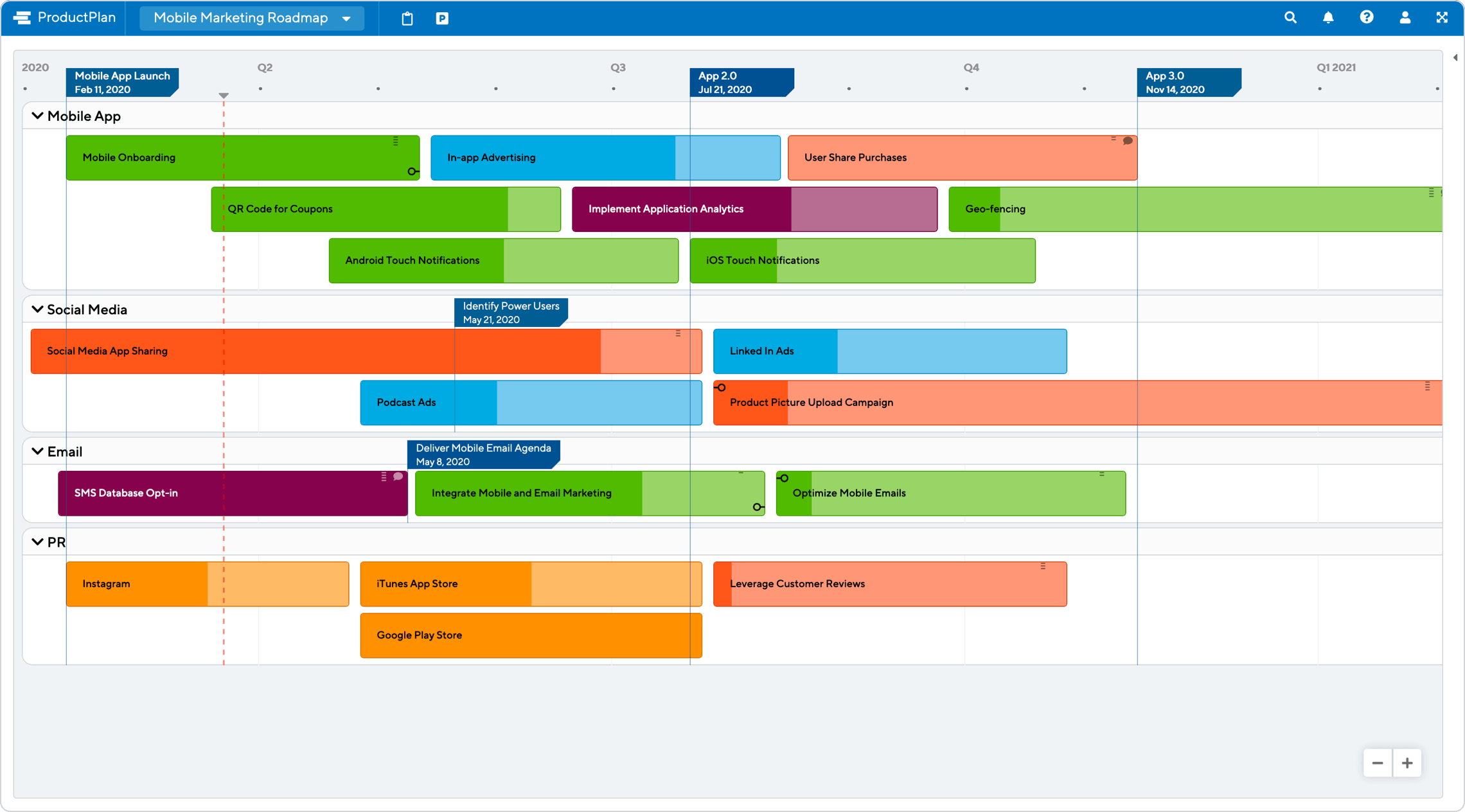 This mobile marketing roadmap plots out the marketing initiatives involved in launching a new mobile application. Like with any product launch, it requires strategic planning to launch a mobile application. A mobile marketing roadmap empowers better prioritization and decisions, aligns executives and key stakeholders on what matters most, and keeps others in the organization up-to-date on what is in progress.
On this mobile marketing roadmap example, the bars are divided into four swimlanes depending on the category that they fall under: in-app marketing initiatives, social media initiatives, email initiatives, and PR initiatives. Milestones are used to mark the initial release date of the app and important planned release dates for subsequent versions. The time units for this roadmap are broken down into quarters, so it gives a fairly high-level overview of mobile marketing projects over the course of a year. A marketing manager might use this roadmap in conjunction with a marketing strategy roadmap to guide the marketing team's efforts.
Quick Facts
Audience:
Marketing/Other Stakeholders
Swimlanes:
Marketing Initiative Categories
Legend:
Strategic Initiatives