IT Strategy Roadmap Template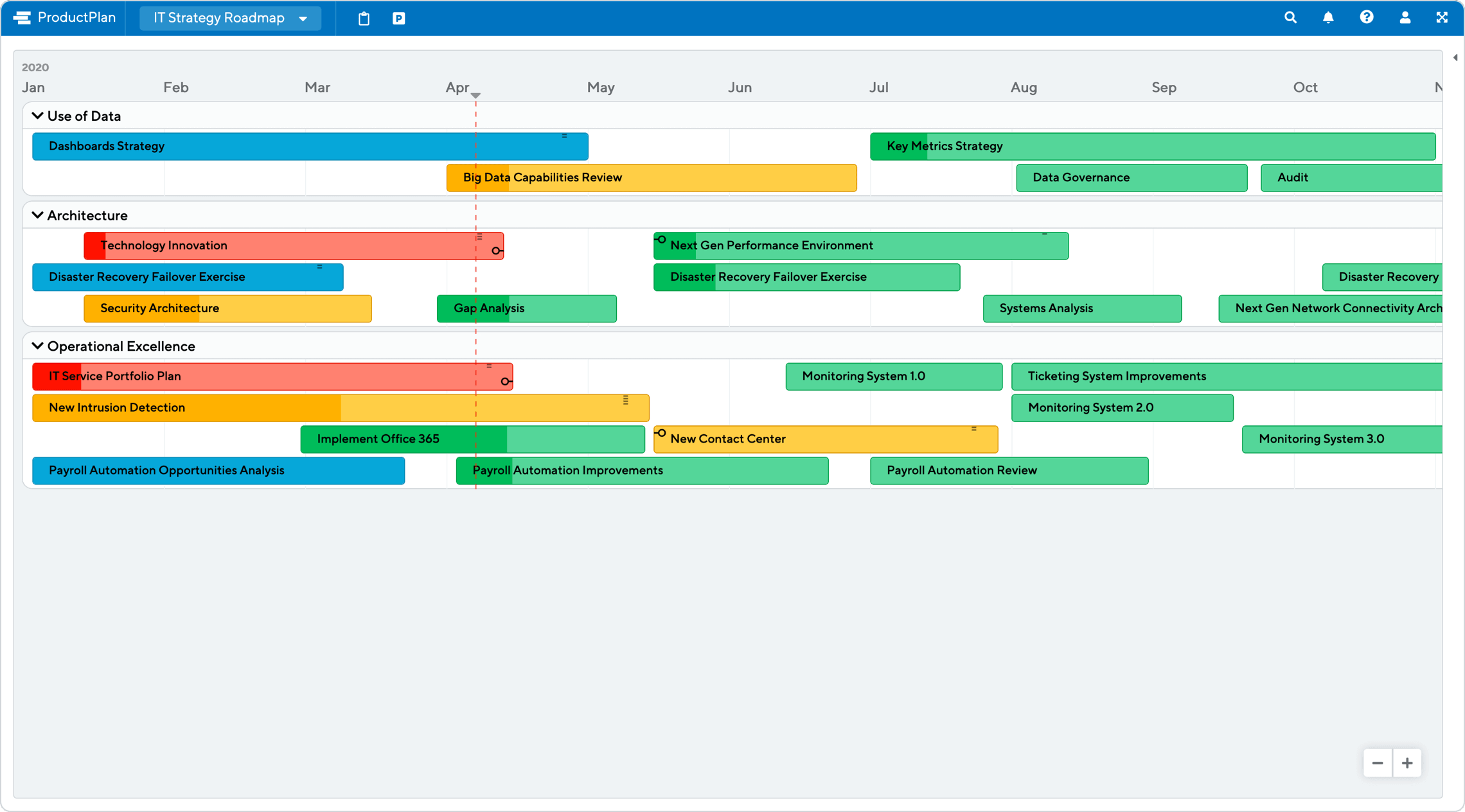 Making architecture changes or modifying operations takes a clear plan of where the organization is, where it wants to go, and how to get there. An IT strategy roadmap does just that; it lays out the direction of IT efforts that span across an organization in a simple way to align teams and key stakeholders. Using an IT strategy roadmap can help IT play a greater role in achieving the company's goals, earn stakeholder approval for its plans and purchases, and align the organization around shared goals and plans.
This example IT strategy roadmap's time horizon covers 1 year where the time units are months, allowing clear visibility into what is in progress, what should be in flight, and what is planned. The swimlanes break up the purpose of initiatives into strategic focus groups. The legend of this roadmap captures the status of each initiative—completed, on track, at risk, and off-track—which enables progress-tracking at a glance. Effortlessly make changes that communicate adjustments in priorities and efficiently align relevant internal teams around those changes.
Quick Facts
Swimlanes:
Strategic Focus
Legend:
Initiative Status