Product Roadmap Template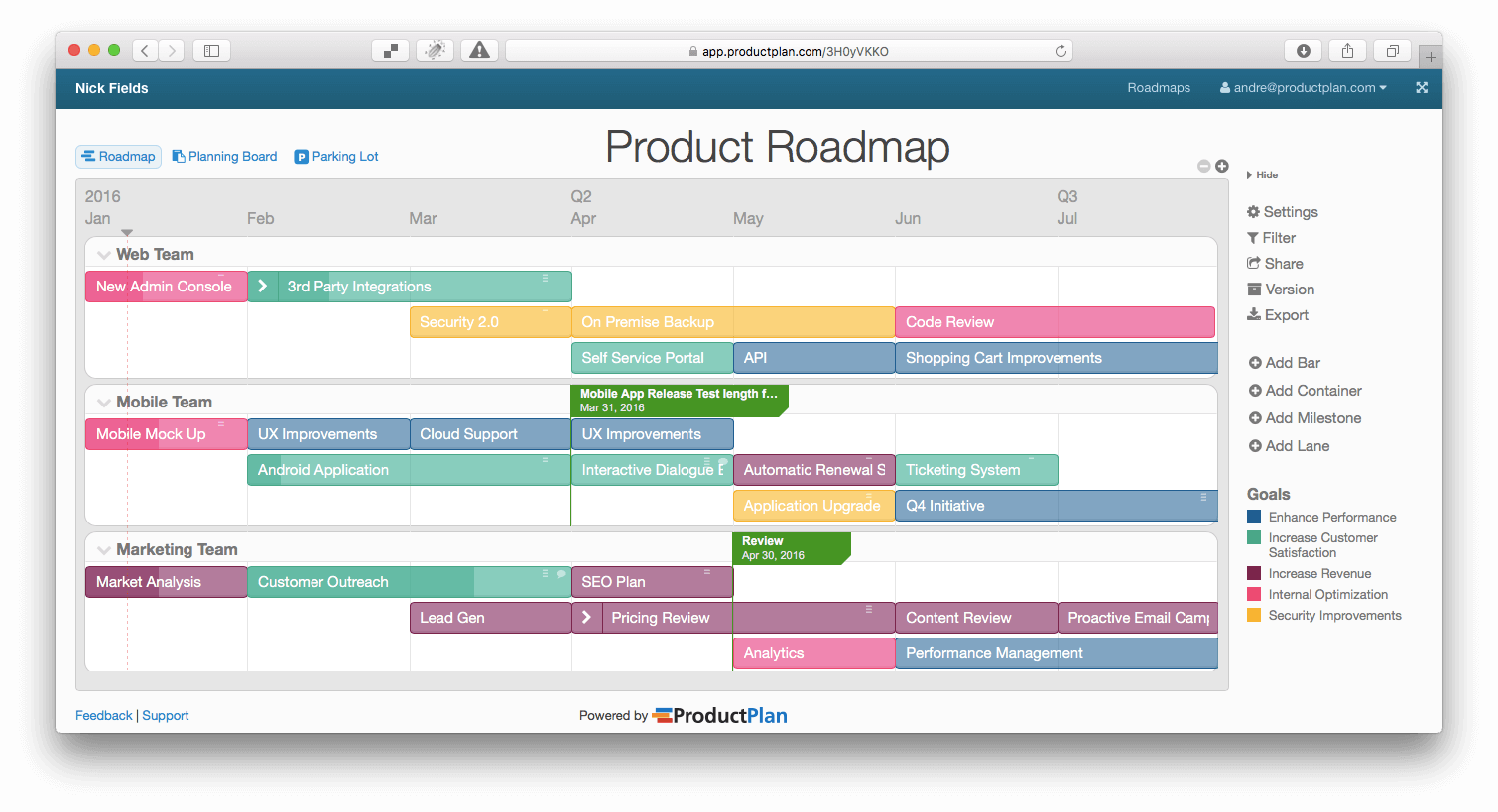 If you're a product manager responsible for one specific product, this is the roadmap for you. A product roadmap is a high-level visual summary that maps out the vision and direction of your product offering over time. The example shown above is a timeline-based roadmap that communicates the status of the different initiatives in relation to all the other efforts going on concurrently.
One way we commonly see product managers organize their roadmaps is by grouping their initiatives together in swimlanes. Swimlanes can represent different functional areas, teams, geographic regions, or whatever categories make most sense for your particular orgainization. In the example above, the swimlanes divide initiatives according to the various teams responsible for working on the product: the web team, the mobile team, and the marketing team.
Each of the individual initiatives across all functional groups are also color-coded to correlate back to the company's overall strategic goals. The strategic goals in this example include enhancing performance, increasing customer satisfaction, increasing revenue, internal optimization, and improving security. This method of color-coding allows your stakeholders to quickly see the "why" behind each initiative and understand how your various efforts fit into the bigger picture. The timeframe for this roadmap is about six months, and although the structure in generally high-level, specific milestones have been incorporated to mark planned release dates.
Want more great roadmap templates? Check out our full library.