Enterprise IT Roadmap Template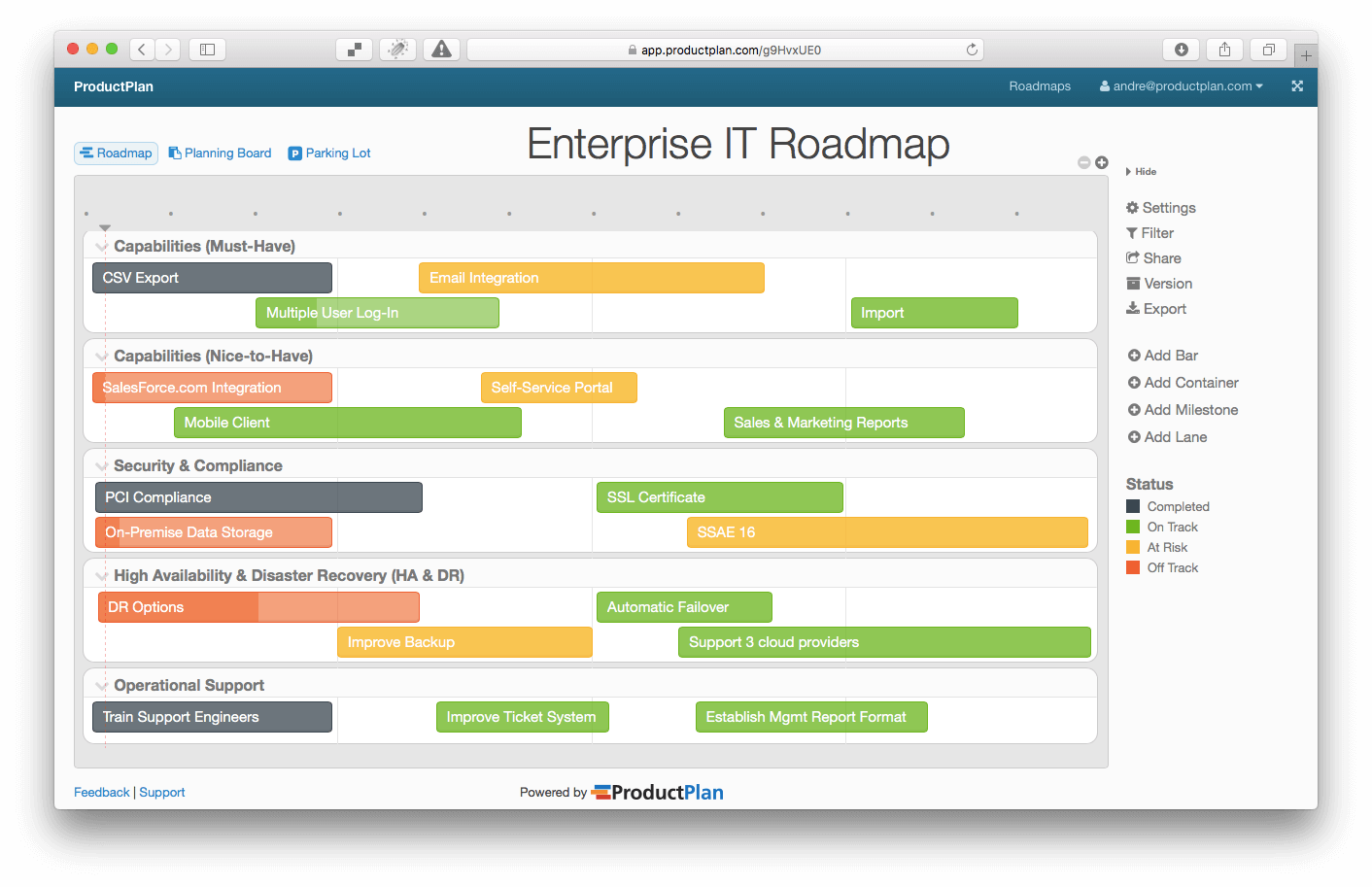 It is not unusual for large enterprises to lose sight of all the important initiatives going on. An enterprise IT roadmap is an easy way to centrally visualize your strategy. The audience for enterprise IT roadmaps will often be internal stakeholders looking to the IT team for delivering internal-facing systems, security, and other solutions.
In the example above, the roadmap outlines capabilities based on their strategic importance (i.e. must-have, nice-to-have). This example also designates swimlanes for security and compliance initiatives, High Availability & Disaster Recovery (HA & DR), as well as operational support tasks. The status of each initiative is communicated with color-coding, with completed initiatives in dark purple, on track initiatives in green, at risk initiatives in yellow, and off track initiatives in orange. The timeframe for strategic enterprise IT roadmaps is longer, often 12-18 months.
Want more great roadmap templates? Check out our full library.